Quality Auto Body Repair Services for Delaware County
The time following an accident can be stressful. Your car is, after all, a large investment. At Direct Paint, we take the headaches out of the repair process by handling every step for you.
Collision Repair Photos
Before
After
Before
After
Before
After
Before
After
Before
After
Before
After
Before
After
Before
After
Before
After
Before
After
Full Service Auto Body Shop Serving Delaware County
We are your go-to for quick, high-quality auto body work. Direct Paint handles collision repair and auto paint jobs, right here in our Delaware County collision center. With Direct Paint, the procedure of getting your car off blocks and back on the road isn't so bad! We handle all interactions with your insurance company and do the job correctly the first time. Your car will be on the road looking as good as new in no time. We service all of Delaware County, including Upper Darby, Haverford, Broomall, Springfield and Media.
What Customers are Saying
"A single stop for all your collision needs. Towing, rental, and repair. My 2011 Chevy Equinox was repaired within two weeks. Looks brand new!! The service received takes the stress out of the entire process. Thanks!"
Larry F.
August 31, 2016
"Thank you for your prompt service and undivided attention throughout the process in dealing with my car. You made the matters of managing my car, the rental, and my insurance nearly effortless. I would definitely recommend your service to a friend and anyone in need of collision or body service. Thank you for your help."
Joel
March 24, 2016
"Absolutely FANTASTIC service all the way around! A big thank you from the Wiggins' for making my Rav4 look like brand new!!!!"
Jamie
July 11, 2014
"Took my car to Direct paint & collision, they did a great job. Thank you to Greg and the rest of the staff for such a great job."
Cynthia
April 05, 2014
"Was hit by someone with a terrible insurance agent. These guys not only made my car look brand new, but also made some phone calls to the insurance agent for me and took a lot of the stress off of me! And they are great about rentals! Easiest company to work with, I HIGHLY recommend them!"
Dianna
February 14, 2014
Collision Repair Shop
we help you through the process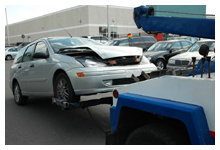 expert collision towing
dealing with your insurance co.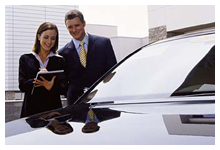 supplying a rental or loaner car
repairing your vehicle
to get you back on the road
Without the Hassle
Driving from Delaware County
Approximate Length: 8.7 miles
Approximate Travel Time: 15 minutes
Enter your starting address for specific directions